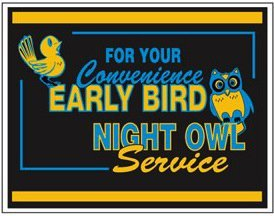 We have an after hour drop off located on the right side of the office window. Please feel free to drop your vehicle off and leave your keys in the envelope provided in the Early Bird/Night Owl drop box.
We will call you the next business day to discuss your needs before any work is commissioned.
Complimentary loaner autos are available!